Instant decision loans from
£100

to

£2000

!
Fast decision
Any credit history considered
No Paperwork
100% Secure
We don't charge any fees
Representative Example: Amount of credit £250.00 for 30 days; total amount payable £310.00; interest rate 292% (fixed); interest £60.00. Representative 1,270% APR
Receive cash by: 07:36:49*
Not sure if you'll be accepted?
You must be 18 or over to apply with us.
You must be earning £800 per month or more.
You must be a UK Resident.
You must be employed.
Loan Eligibility Checker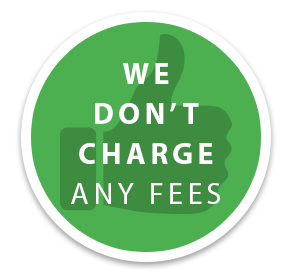 100% NO FEE
SupaLoans is a 100% no fee, FREE service.
SIMPLE AND EASY
Getting the right loan for you made easy.
SECURE UK SITE
Our application process is 100% secure and we're based in the UK.
GREAT CUSTOMER SERVICE
UK based customer service when you need it.
Working for you!
As a leading loan broker service we exist to find you the most suitable lender for your situation.
Mediablanket Ltd is a credit broker and never charge you for the use of their service or take money from your account. Loan costs will vary depending on the lender. We use a consumer application system to allow our customers to make applications to a number of loan providers and brokers using a single online application form.
Please only apply for a loan if you are confident that you are able to make the repayments. Missing repayments may have a negative effect on your credit rating and make it more difficult for you to obtain credit in the future.
We only want you to apply for a loan if you're sure you can repay it in full on your due date and still manage your other outgoings. By accepting these terms you confirm you have provided accurate financial information and considered potential future income and outgoings in determining your ability to repay
IF YOU ARE THINKING OF CONSOLIDATING EXISTING BORROWING YOU SHOULD BE AWARE THAT YOU MAY BE EXTENDING THE TERMS OF THE DEBT AND INCREASING THE TOTAL AMOUNT YOU REPAY. A PAYDAY LOAN OFFERS A SHORT TERM FINANCIAL SOLUTION AND SHOULD NOT BE USED AS A LONG TERM SOLUTION.
* Subject to lenders requirements and approval. Most loans can be paid into your bank account within one hour, although this could take 2-3 days if your bank does not accept faster payments! However not all of our lenders offer this service and some may not pay straight into your bank account . Please note that not everyone will qualify for the full amount – this is subject to creditworthiness and affordability checks*
We work exclusively with a selected group of lenders and licensed credit brokers to offer you a range of credit and loan products. We may receive a percentage of the loan amount as a commission from a loan provider or broker if you take out one of their products and/or we may receive a fee for introducing you to them.
You can request details of these commissions or fees, by emailing us at hello@mediablanket.co.uk. We will then provide you with the precise amount of the commission or fee or, where that amount is not known, the likely amount. Please note that the lender or broker we direct you to may not offer the cheapest loan that is available to meet your needs.
The information contained in this website is subject to UK regulatory regime and is therefore intended for consumers based in the UK. This site is available to UK Residents only aged 18 years and over.
---
Auto Decisioning allows lenders to make a decision on your loan application without the need for human interaction, for more information please contact your lender or see their privacy policy.